Thanks to those of you that joined in last week. We had so many lovely posts, and the winner is Mummy Says – well done, 3 points to you! And our 2 runners-up are the fabulous Thursday's Child, Friday's Thoughts and Alice Megan – 2 points each! You can read more about The Theme Game here.
Making the game so far this month look like this…
And Then The Fun Began 4
Mummy Says 4
Thursdays Child, Friday's Thoughts 3
Over 40 and a Mum to One 3
Becoming a SAHM 3
Alice Megan 3
Everyone else on 2
The monthly prize is the lovely handmade bracelet 🙂
This week's theme is 'cake'.
I like cake. My kids like cake. My husband loves cake! I'm not a great baker, but I have found myself more interested in it lately, and I've tried my hand at a few recipes, largely small, plain cakes, glittery little cupcakes, cookies, that kind of thing. Boo loves to get involved (always with her apron on) and she does let Little Man lick the bowl with her! My go-to cake recipe, that I know will never fail me and will always be eaten pretty quickly, is my banana loaf. My mum baked this for us when we were little, so passed the recipe on, and it seems that it's so easy, even I can make it without it ever having gone wrong! I do love the smell of it in the oven 🙂
What about you? What do you think of when we say 'cake'? Look forward to reading…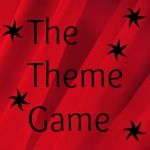 Linky opens 6.30 am Tuesdays, until midnight on Fridays. Next week's theme is 'holiday'